HOW TO VIEW AND MANAGE APP PERMISSIONS
Permissions have changed since Android 6.0 Marshmallow
Thanks to the Marshmallow update, users now have more control over app notifications, which was immediately obvious when using certain apps. Take WhatsApp for instance, after the update rolled out, I had to give WhatsApp permission to access the microphone when I was trying to send a voice message. If you do grant this type of permission, you can revoke it at any time.
How to do it? Head over to settings in your phone and hit Apps. Next, choose permissions and switch off the microphone toggle. Now that you have done this, you'll have to grant Whatsapp permission again next time you want to send a voice message.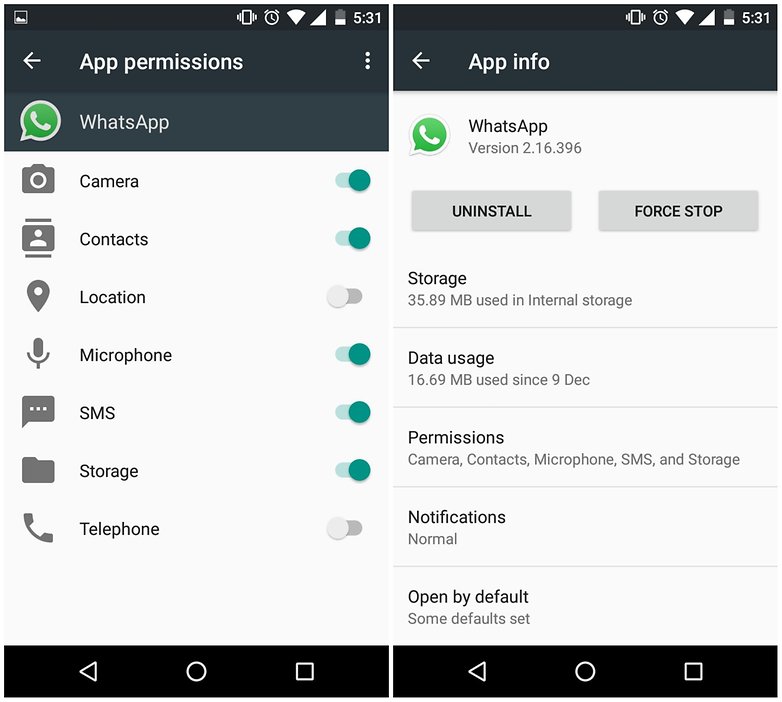 There were no new changes with the arrival of Nougat.
Permission management by smartphone manufacturers
Quite a few smartphone makers also bring this feature to their user interfaces. For example, Huawei offers the same function with the Mate 9, but back-to-front, meaning that instead of sorting apps, you sort permissions. This allows you to see all the apps with the same permission in one clear overview. Super nifty.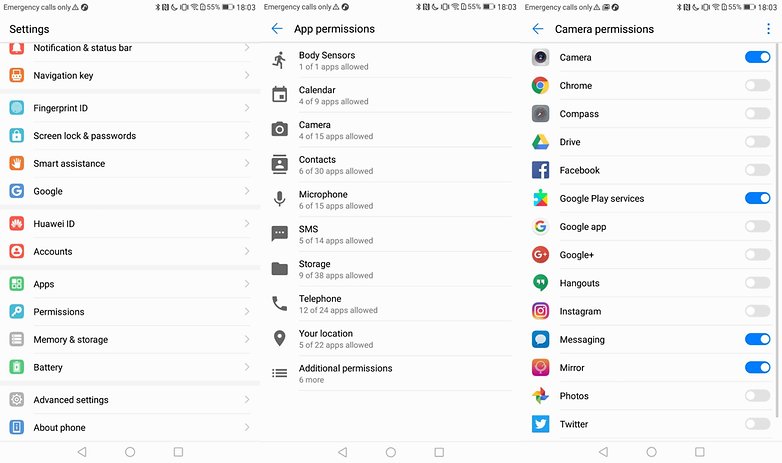 CyanogenMod Privacy Guard
CyanogenMod and other third-party firmwares also come with a Privacy Guard, which is found in the settings. If you happen to re-register the custom ROM, you will have to enable it again. It works on an opt-in system, so you have to set the checkbox to "default enabled".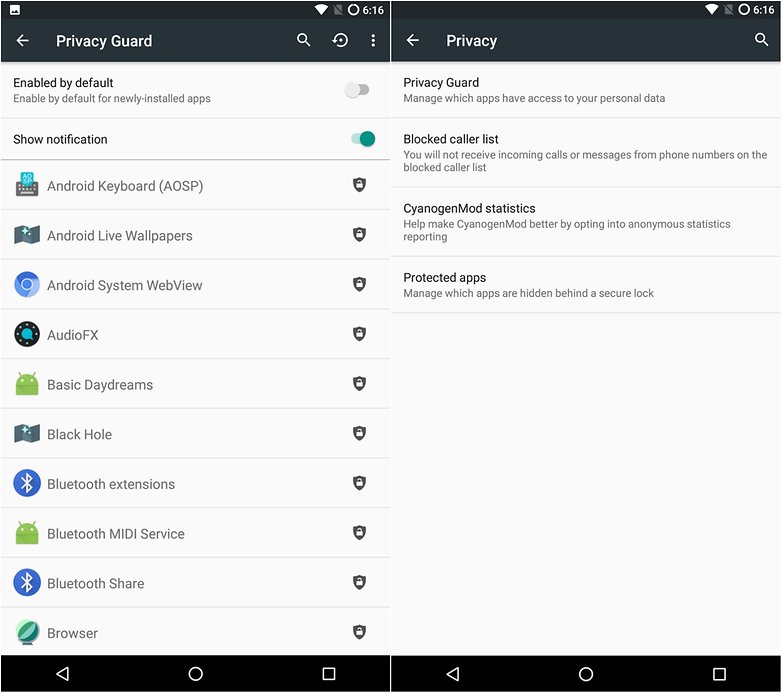 CyanogenMod's Privacy Guard is much more intelligently programmed than Android Marshmallow's function. If you revoke permission for an app to have access to your contacts list using Privacy Guard, the latter will then give the app an empty list as opposed to nothing at all. This means that error messages and system crashes will be avoided, and the app remains functional. In addition, Cyanogen's Privacy Guard works with apps with permissions that you can't regularly change.
Do you pay attention to your app permissions or do you grant them freely? Will you pay closer attention in the future?